The Kendall Sprinkler Repair Team You Can Trust
Our Mission Is The Same
We want to provide you with the best technology and customer service for every aspect of residential irrigation service at the best price available.
Our Standard Service Is Extraordinary
The Kendall sprinkler repair team of contractors lend their experience and knowledge to give you the best solutions. We cover it all:
Repair
Maintenance
Inspection
Backflow
Installation
Emergency Support
Need Help Getting Water Smart?
We'll show you where to get started with the best technology the market has to offer. We carry everything you'll need:
Drip Irrigation
Misting Systems
Micro Irrigation
Micro Zoning Advice
Solutions For Vegetable Gardens
Rainwater Collection
Smart Controllers
Rain and Moisture Sensors
and More!
We carry best products from the best brands
We've got your ground cover covered:
Valves
Backflow
Piping
Sprinkler Heads
Shutoff Switches
Controllers and Timers
Rain Sensors
Call Today for Fast Sprinkler Repairs in Kendall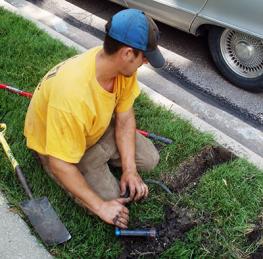 If you want fast and no-frills sprinkler repair service at a price you can afford, you're just one call away from getting it. We can often provide same day service, and our phone operators are always available to answer your questions or schedule a service at a later time.

No matter if you're looking for a new system design and installation, a water-saving retrofit, or just a quick sprinkler repair in Kendall, we've got your back. Call today and experience the professional difference.